Norbu
Family owned Bhutanese and Nepalese Restaurant
Bhutan- A small country in the Himalayas.  Their typical dishes are cooked with cheese.  The national dish of Bhutan is the ema datsi, which means chili pepper and cheese. Yes!! That dish IS SPICY SPICY SPICY!  
Nepal- Country situated in the Himalayas.  Nepali food is similar to  Indian.  One of the many staple dishes they have is called Thali.  Thali means plate.  Its a tasting platter that consist items such as a   sweet, sour, salty and spicy–overall a balanced meal!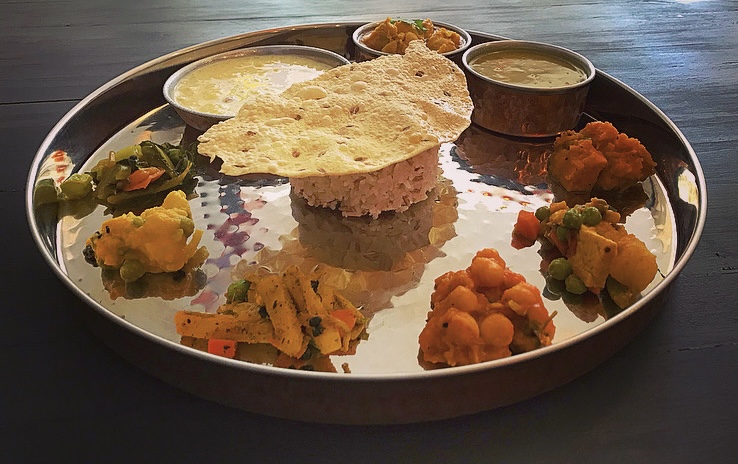 We will take reservations of parties of 5 or more.  We will only hold the table for 10 minutes.  Please arrive on time for the time requested.  Thank you for understanding!
Hosting a party?  Let us cook for you!
Hello World!
Tenzin Norbu was born and raised in Thimphu, Bhutan. His mom is Nepali and his dad is Bhutanese. The menu is built around his family recipes! Sanya Yeh was born in New York and raised in Lancaster, PA.
We met in NYC, got married, and decided it was best to raise a family in PA.  There were no Bhutanese restaurants in PA(at the time) and we wanted people to know about Bhutan and Nepal and how amazing the food really is!
We love to support local any way we can and believe its what keeps our communities going!
Tuesday 11:30am-2pm
Wednesday-Friday 11:30am-2pm, 5pm-8pm
Saturday- 1pm – 3pm, 5pm-8pm
**Kitchen closes 15 minutes prior**
38 N Christian St.                 Lancaster, PA 17602